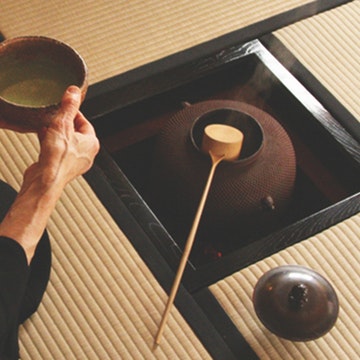 Fridays or Saturdays (time to be arranged)
taught by Meiya Wender
The Way of Tea has been described as a mindfulness practice, a performance art, a formal social gathering, and as simply making a fire, boiling water, whisking green tea, and serving it to one's guests. Its essence is heart-to-heart meeting through full awareness of transiency; its form is the making, giving, and receiving of tea and a bite to eat.
The introductory series of ten lessons, held in the Green Gulch teahouse, teaches the basics of both making tea and being a guest at a tea gathering. This series is appropriate for those who wish to enter the study of chado (Way of Tea), as well as those who are interested in Japanese culture and would like to become more comfortable as a guest at a tea gathering. Prospective students are encouraged to first attend a tea gathering or visit a class.
Fees: $250 for the series
For further information, please contact Meiya Wender at 415.354.0434.