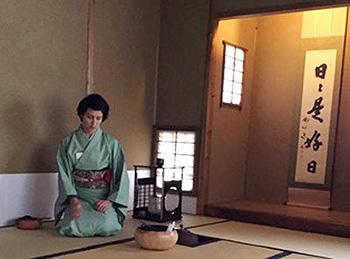 Private tea gatherings can be held in celebration or commemoration, for those interested in learning about Japanese culture, or simply as an intimate way to meet. Contact us to plan a tea gathering for friends, family, school, or professional group.
For all tea gatherings and classes, please bring a pair of clean socks to wear in the tea room and wear comfortable clothing: a long (over-the-knee) skirt or long pants are appropriate.
Fee: $500; maximum 14 guests.
For more information regarding classes and private tea gatherings, please contact Meiya Wender at: tea@sfzc.org.