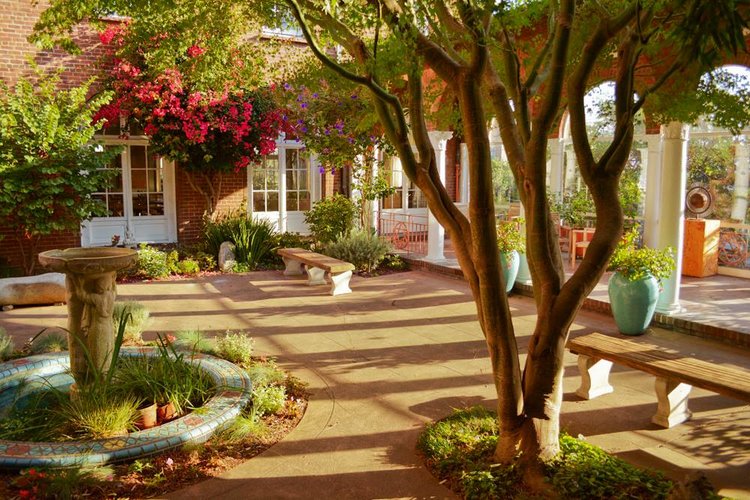 City Center invites visitors to San Francisco to enjoy our guest rooms, conveniently located near shops, restaurants, and tourist attractions. Those interested in experiencing Zen practice at the temple may explore short-term residency as a guest student for two to six weeks. Longer term, the center offers work practice apprenticeships, residency during practice periods, and longer term residency.
City Center has several charming guest rooms available for short-term stays. Rates include vegetarian meals with the community. This is a convenient and economical way to stay in the city while experiencing life in a Zen Buddhist temple and enjoying the serene elegance of a building designed by Julia Morgan. Guests are also welcome (but not required) to join the daily meditation schedule and other activities. 
The City Center Guest Student Program offers a short-term residency opportunity of two to six weeks for those interested in beginning or continuing their Zen practice within the support of community. 
To better accomplish our mission, "to express, make accessible, and embody the wisdom and compassion of the Buddha," the San Francisco Zen Center has developed a Work Practice Apprenticeship (WPA) Program for Zen students who are ready to enter a two-year, entry-level Zen training program.
The City Center community is home to approximately 45 to 65 residents, both lay and ordained. All residents are expected to participate in the daily zazen schedule (including sesshins), attend classes, and have contact with a practice leader. Some residents work for Zen Center, some work outside, some stay for many years, and some become residents for only one practice period.