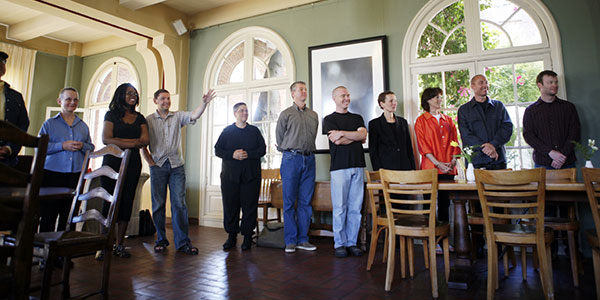 Those seeking more intense Zen training for a period of a year or more are encouraged to apply to practice in residence at City Center. The City Center community is home to approximately 45 to 65 residents, both lay and ordained. All residents are expected to participate in the daily zazen schedule (including sesshins), attend classes, and have contact with a practice leader. Some residents work for Zen Center, some work outside, some stay for many years, and some become residents for only one practice period.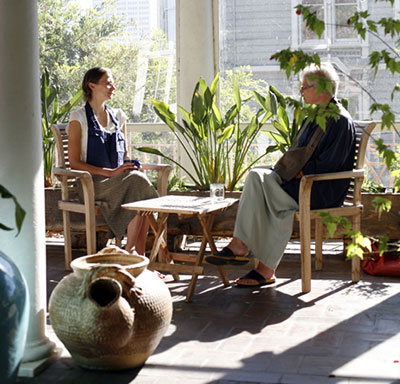 New City Center residents usually begin with a practice period with the City Center sangha, joining as a "practice period resident." Once the new practitioner has gained some experience with the community and found their presence in work and sangha practice, it is possible to apply for longer-term residency. Those with Zen practice experience at a Zen Center affiliated sangha are also encouraged to apply. Longer-term stays in the building are decided through deep intention, consultation with a practice leader, and an interview with the City Center Director.

For residential practice there are very nice single and shared accommodations in the City Center building, as well as single rooms in two beautifully restored Victorian flats at 366-368 Page Street. To get more information or apply for a residential practice period, please call the City Center front office at our toll free number 888.743.9362 or our local number 415.475.9362 or email City Center.