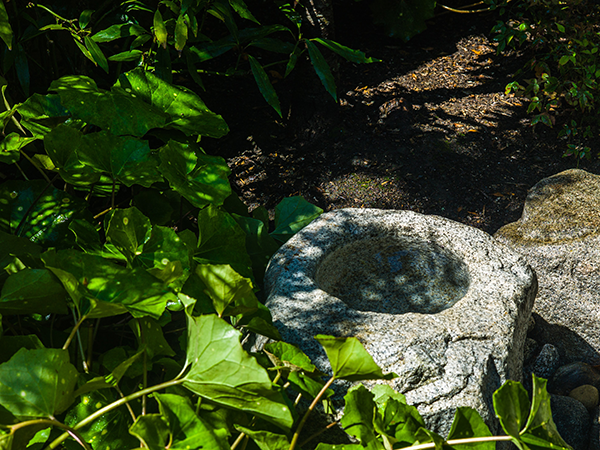 Sowing the Moon Teahouse has resumed monthly Sunday afternoon tea gatherings onsite.
---
Sundays, 1:30 – 3 pm
A kettle of water boiling over a charcoal fire; host and guests gather around to share tea and conversation.
The Way of Tea is a Japanese tradition transmitted for centuries, which emphasizes coming together to share our lives as we drink a bowl of tea. It may be seen as a spiritual practice, an art form, a social gathering; and includes the appreciation of calligraphy, flowers, ceramics, and many other crafts, as well as the preparation of the tea itself.
You are invited to join us in the quiet setting of Sowing the Moon Tea House for conversation, a traditional Japanese sweet, and a bowl of matcha (whisked green tea). All guests will be seated on stools. No prior experience is necessary; brief instructions will be given to help you fully participate.
Please plan to wear shoes that are easy to slip off and socks, and bring a handkerchief. Comfortable clothing with a long (over-the-knee) skirt or long pants is appropriate.
Health and Safety Requirements:  See individual dates for full information.
Upcoming Tea Events:
Fees & Registration
Please register using the Register Online button on the event page for the date you wish to attend. Or email rezoffice@sfzc.org.
For more information about the tea program please email tea@sfzc.org.