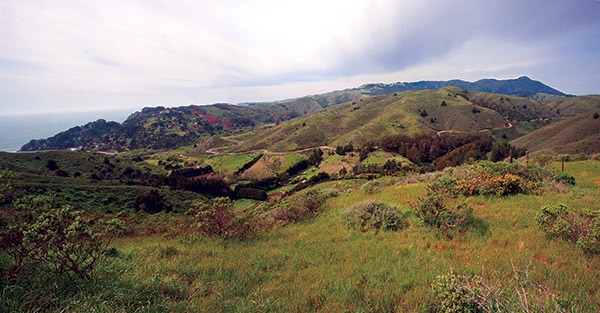 Non-resident members and friends of Green Gulch are key players in taking care of our beautiful watershed. These are the people who come to the farm over many years and carry on the work and joy of caring for this watershed. Many residents are here for just a short time, and thus don't have a chance to get to know the land as intimately as the volunteers.

The list below describes several opportunities to get involved. All provide time to get closer to the land and each other. Additionally, volunteers are always invited to join in the 5:15 pm meditation in the zendo following the work activities.
Come enjoy the changing seasons and the company of dedicated volunteers in caring for our beautiful watershed!
A week in mid-September each year is devoted to caring for the watershed. Volunteers stay in the guest house, and meditate, eat, and socialize with the community and each other.
The Green Gulch Farm Docent Training Program trains volunteers to participate in a nine-month program working with visiting schools from the San Francisco Bay Area on school days. We are looking for committed volunteer docents to lead small groups of children (kindergarten through 6th grade) in late spring through late autumn.
Please join in this decades-long tradition called Arbor Day at Green Gulch! This year the community will plant one tree together and then fan out across the land to care for the many trees and shrubs that have been planted over the past forty plus years.