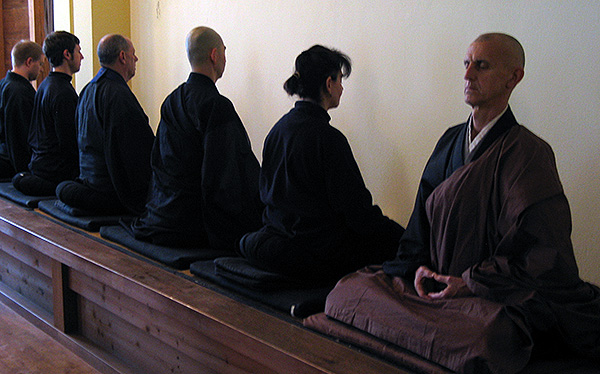 For those interested in finding out more about Zen, City Center is a refuge and urban oasis, providing a way for students to discover and develop a steady, regular practice while staying connected to city life.
Details about meditation instruction, Saturday mornings, and other introductory programs
Programs offered on a daily or weekly basis
More information about one-day sittings and longer sesshins
The guest student program is open for participants to join in the practice schedule and daily life of City Center from a minimum of two weeks to a maximum of six weeks.
Beginning in January 2024, the City Center Renovation Project will require that application for residential practice opportunities at City Center be suspended. This will continue until the end of 2024 or the completion of the project. Applications may be accepted again beginning in November 2024 for 2025. To stay informed about the project and its progress, please sign up to receive Sangha News and check our social media communications (see links in the footer of the website).
Green Gulch Farm and Tassajara will continue to offer residential practice opportunities, as described on the Live the Temple Life page.
City Center's 6 – 12 week practice periods, and shorter 3 – 4 week intensives, are offered each year in Winter, Spring, and Fall
Upcoming study offerings and workshops, registration and fees
City Center supports a variety of ongoing study and affinity groups
Resident teachers and practice leaders who teach classes, lecture, and are available for private interviews (practice discussion)