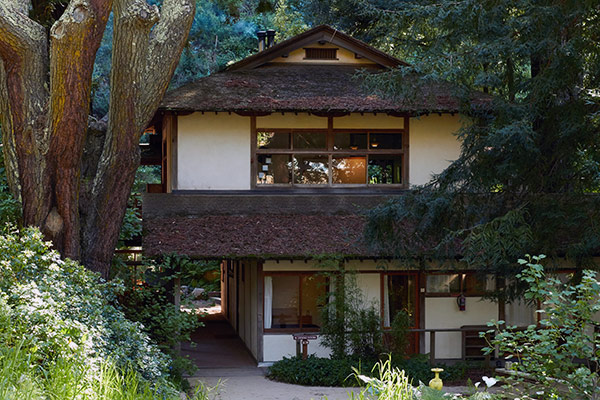 We are currently accepting requests for 2023 dates.
Green Gulch Farm conference facilities are open for day-long and overnight package retreat bookings.
If you are interested in hosting an event with us, please email ggfconference@sfzc.org.
** Click to find more information about our rates and policies **
Green Gulch Farm Conference and Retreat Center is located in a beautiful coastal valley just a short drive north of the Golden Gate Bridge, in Marin County, CA. Green Gulch is located between Sausalito and Stinson Beach in Marin County, just north of San Francisco, in a valley that opens out onto the Pacific Ocean. (Getting here)  Surrounded by hundreds of acres of National Parkland, its organic farm and gardens provide a serene environment for meetings, conferences, seminars, and workshops. The conference center, offering delicious vegetarian meals and supported by an attentive staff, is complemented by one of the Bay Area's most inspiring natural settings. Muir Beach is just a 20-minute walk away, and the surrounding hills offer miles of trails up and down the coast and into nearby Muir Woods National Monument.
As a traditional monastic Zen Buddhist practice center, Green Gulch also welcomes guests to take advantage of the peaceful feeling and natural rhythms of temple life to support their individual or group retreat. 

See COVID policies below
Conference Center: Frequently Asked Questions
---
Facilities for Conferences, Seminars, Workshops, and Retreats
The quiet atmosphere at Green Gulch is ideal for both concentrated work and creative activities. Companies and organizations can choose from three well-maintained and versatile meeting facilities.
Green Gulch Farm offers conference rooms for up to 40 participants and has 17 rooms available for overnight guests, with a total of 22 beds.
The Wheelwright Center
The Wheelwright Center is a meeting room with large windows in the midst of a beautiful redwood grove. The room is heated by a wood-burning stove and comfortably accommodates up to 35 participants depending on the setup.The space is ideal for groups with meetings with tables and chairs.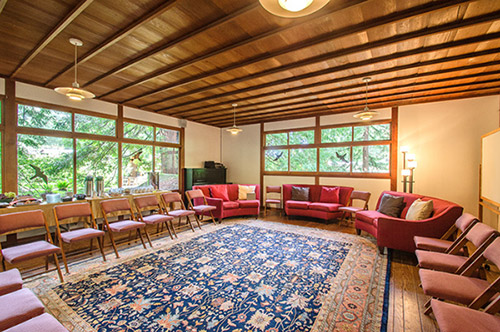 ---
Still Water Hall
This new conference space has cork floors and is especially well-suited for yoga retreats, however it can also serve well as a meeting room. It gets full sun from its west facing windows and is heated by ambient floor heating. Still Water Hall can accommodate up to 40 participants for a workshop (depending on the setup) and maximum 30 for a yoga retreat.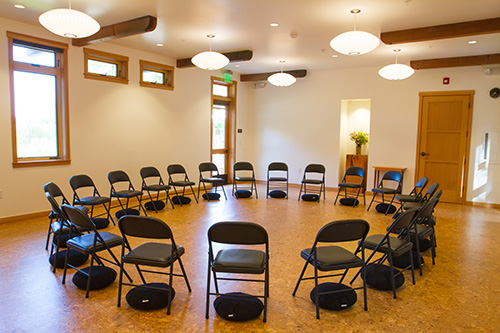 ---
The Yurt
The Yurt is a multi-purpose round room with high ceilings. This comfortable, more secluded meeting space has a carpeted floor and is heated with a wood-burning stove. The Yurt accommodates up to 40 participants for a workshop (depending on the setup) and up to 25 for a yoga retreat. Note that the Yurt has no WiFi.

---
Rates & Policies
Green Gulch Farm's guest facilities are available to rent for retreats, meetings, and conferences by the day. Rooms cannot be rented by the hour.
Daylong Conference Center Rates
| | |
| --- | --- |
| Per-day rental of conference room | 2023 Rate |
| Weekday (Monday – Thursday) | $700 |
| Weekend day (Friday – Sunday) | $750 |

Meals:
| | |
| --- | --- |
| Per Person Rate | 2023 |
| Lunch | $20 |

Coffee and tea service:
| | |
| --- | --- |
| Coffee and tea service:   | $8 per person |
| Tea service:  | $4 per person |
| Hot water service:  | $2 per person |

Snack service:
| | |
| --- | --- |
| Per Day Rate | 2023 |
| All day snacks | $240 |
| * For groups over 20, an additional per person | $12 |
  - AM snacks: assorted fresh fruit, breakfast pastries
  - PM snacks: assorted fresh fruit, chips/crackers, cookies, mixed nuts
---
Overnight Package
Exclusive use of the Lindisfarne Guest House for up to 12 people.
Per Night Rates
2023 Rate
Weekends (Thursday, Friday, and Saturday)
$2,725.00
Weekdays (Sunday through Wednesday)
$2,200.00
Groups over 12, additional overnight guests
(per person, per night)
$120

Conference package includes:
1-day use of either the Yurt, Wheelwright Center, or Still Water Hall conference room. For a single night conference package, the conference room will be available on  either the arrival date or the departure date .
 
Overnight accommodations in the Lindisfarne Guest House and 3 meals per night for up to 12 people.  (Additional accommodations are available in the Wheelwright Center for groups over 12)
 
Complimentary coffee and tea service in the conference room.
* Snack service not included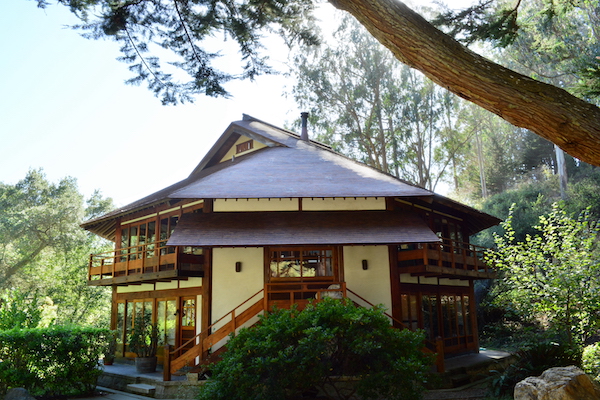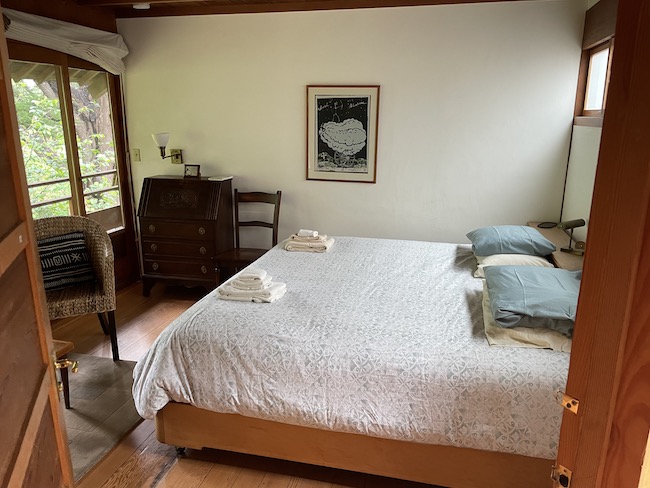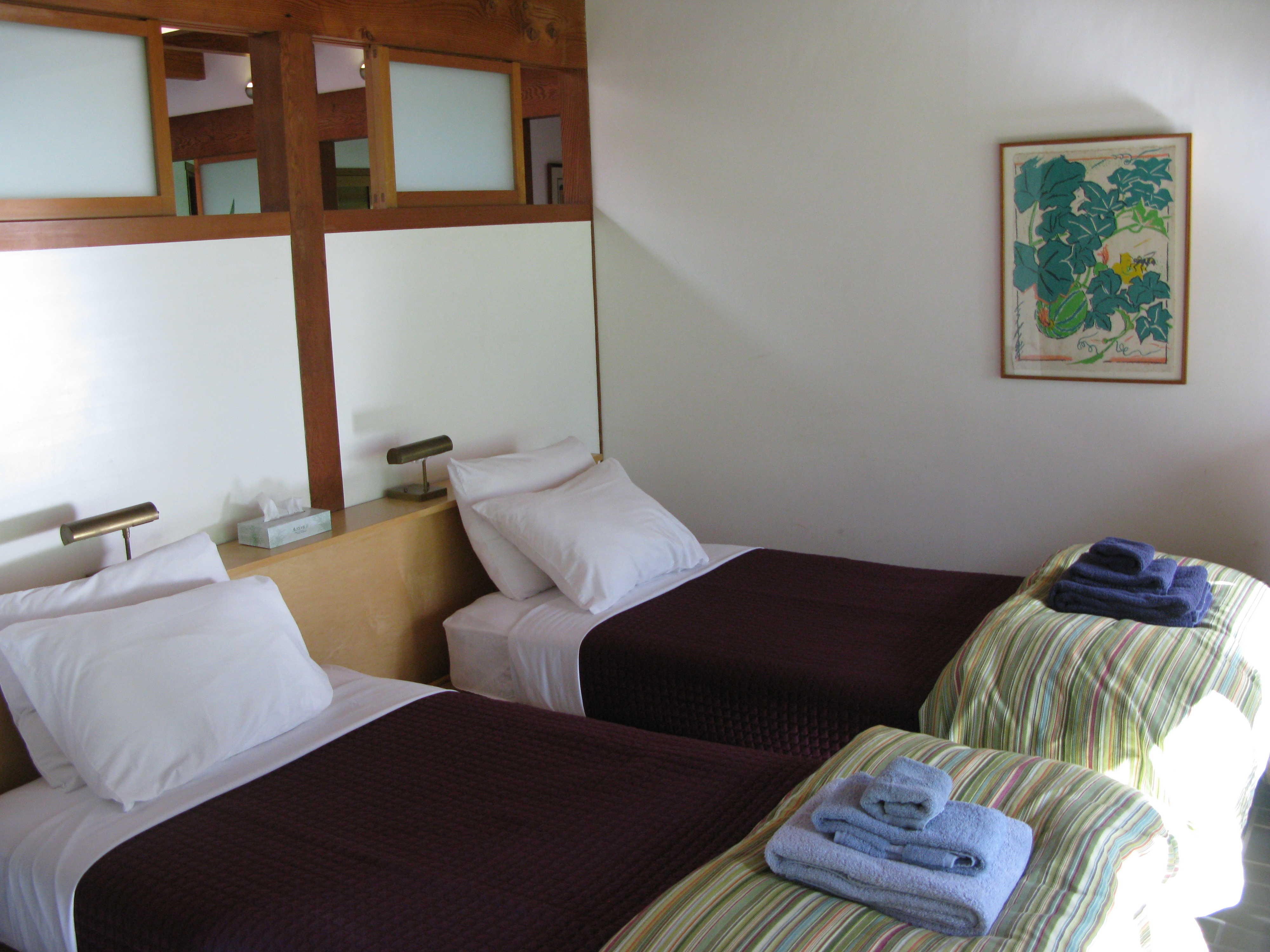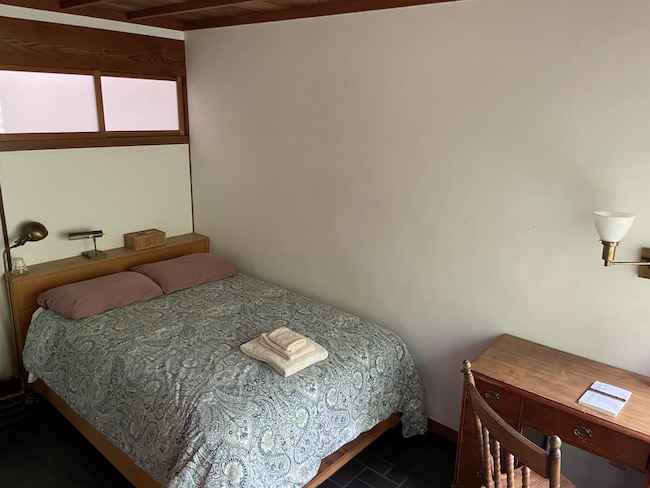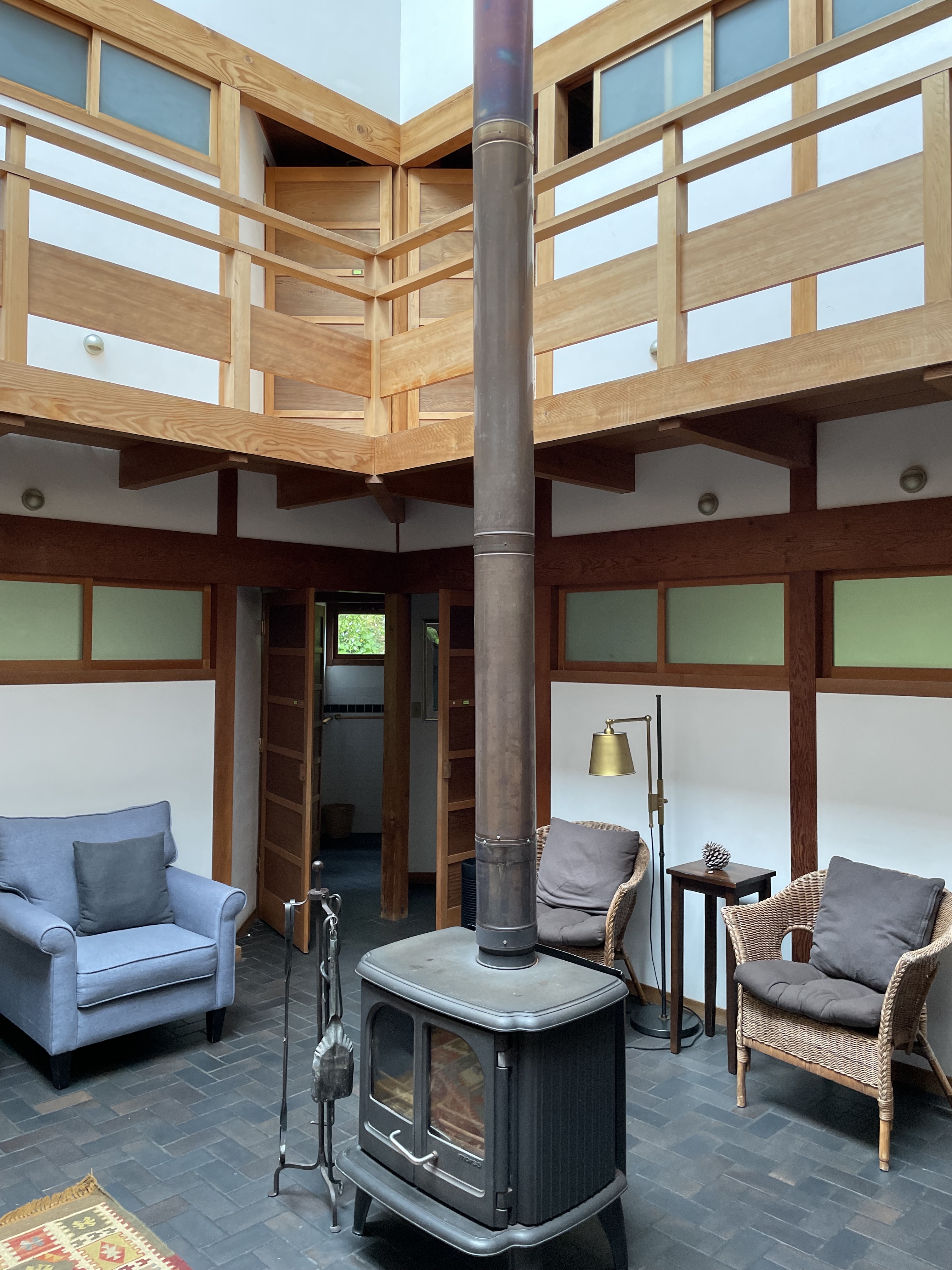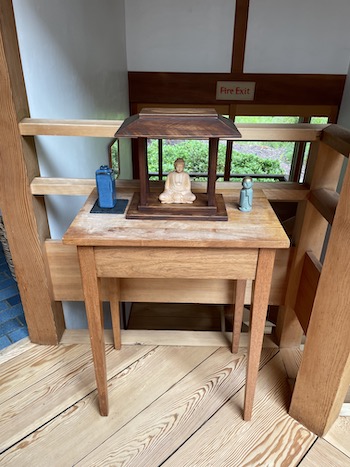 ---
Check-in/Out Time
Daylong Conferences
Please confirm arrival and departure times when booking the event space with conference manager.

Overnight Conferences
Please let us know the start time of your events for the next days of your booking. Specific timing requests will be considered case-by-case based on availability.
Typical check-in time for overnight conferences is at 3:00 pm on arrival day. The conference space will be available at this time.
Guest room checkout time on the final day is 9:30am. The conference space will be available until 1pm.
---
2023 Reservation Policies
Deposits
Deposit payments are due at the time of booking confirmation. The final payment will be due after the event and upon receipt of the final bill.
| | | | | | | |
| --- | --- | --- | --- | --- | --- | --- |
| Event date | 1st Deposit | Due when | Refundable | 2nd Deposit | Due when | Cancellation Fee |
| Within 60 days | 50% | At time of booking | Non-refundable | -- | -- | -- |
| 60 days -  6 months | 25% | At time of booking | If 60 days+ | 50% | 60 days from event | $50 |
| More than 6 months | 10% | At time of booking | If 60 days + | 50% | 60 days from event | $50 |
* Total estimated charges
Deposit Policy
The deposit is non-refundable if an event is cancelled less than 60 days prior to the event. The deposit is fully refundable if it was paid more than 60 days in advance with a $50 cancellation fee.
Cancellation and Refund Policy
Please pay careful attention to the cancellation policy before completing a booking request so you are aware of the refunds eligible in the event of a cancellation.
If a event is cancelled more than 60 days from the event date, deposits are full refundable minus a $50 cancellation fee. 
If a event is cancelled within 60 days of the event date, the deposit is non-refundable.
---
COVID Policies for Conference Guests
Because Green Gulch is a congregate living facility our health and safety guidelines may be more restrictive than city and state mandates. 
Vaccinations: Green Gulch requires proof of full vaccination of an FDA-approved Covid-19 vaccine: Pfizer, Moderna, AstraZeneca, or Johnson & Johnson. Visitors must reach full vaccination prior to their arrival which includes a booster shot for all who are eligible (individuals are considered eligible for the booster shot five months after their second dose for Pfizer and Moderna and two months after the single J&J shot, and if they are over the age of 12). Other vaccines that have been approved by the World Health Organization will be considered on a case-by-case basis. 
 
Testing: Guests are required to provide proof of a negative Covid-19 test taken within 72 hours of their arrival for a PCR test or within 24 hours for a rapid antigen test (test can be from a lab or home test). Proof of negative results should be uploaded to the form emailed to each guest a few days before arrival or to the retreat leader.

If the guest has had Covid within the last three months, they should take a rapid antigen test within 24-hours of arrival rather than a PCR test. 
 
Masks: Mask requirements are subject to change in consultation with local mandates. Guests are required to wear KN95 masks in any indoor space not designated for their group.
 
Illness policy: If someone comes down with Covid/cold/flu symptoms while at Green Gulch, they are asked to report this to the retreat leader immediately, they will be asked to isolate, take a Covid test, mask if indoors with others, and eat outside or in their room. If the guest is here in a pod (i.e. spouse, friend they're sharing a room with), those people need to follow the same protocol as the symptomatic person.
 
If a guest tests positive, they will be asked to leave Green Gulch as soon as possible. If they cannot leave immediately due to travel restrictions, we will support their quarantine to the best of our ability.
 
These guidelines are subject to change and could include other safety requests.