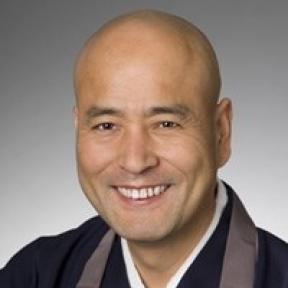 Rev. Shohaku Okumura, founder and guiding teacher of the Sanshin Zen Community, was born in Osaka, Japan, in 1948. In 1970, he was ordained by the late Kosho Uchiyama Roshi, one of the foremost Zen masters of the 20th century. Okumura Roshi received dharma transmission from his teacher in 1975 and, shortly after, became one of the founding members of Pioneer Valley Zendo in Massachusetts.

Okumura Roshi returned to Japan in 1981 and began translating the works of Dogen, Uchiyama and other Soto masters from Japanese into English. In 1993, he moved back to the United States with his wife, Yuko, and their two children. He has previously served as teacher at the Kyoto Zen Center in Japan and at the Minnesota Zen Meditation Center in Minneapolis, and was Director of the Soto Zen International Center in San Francisco for 13 years.

Today he is recognized for his unique perspective on the life and teachings of Dogen Zenji derived from his experience as both practitioner and translator, and as a teacher in both Japanese and Western practice communities. He gives frequent lectures on the Shobogenzo and other foundational texts. His translations and commentaries include Dogen's Extensive Record (Wisdom Publications, 2004) and The Wholehearted Way (Tuttle Publishing, 1997), Realizing Genjokoan, Living By Vow, Mountains and Waters Sutra, and Squabbling Squashes. His lectures have appeared in Buddhadharma: The Practitioner's Quarterly, Dharma Eye, and Buddhism Now.

He continues to lead sesshins (intensive meditation retreats) and genzo-e (Shobogenzo study) retreats at Sanshin-ji (Sanshin Zen Community) and at various other centers in the US and around the world. Shohaku Okumura's bio on Sanshin Zen Community.