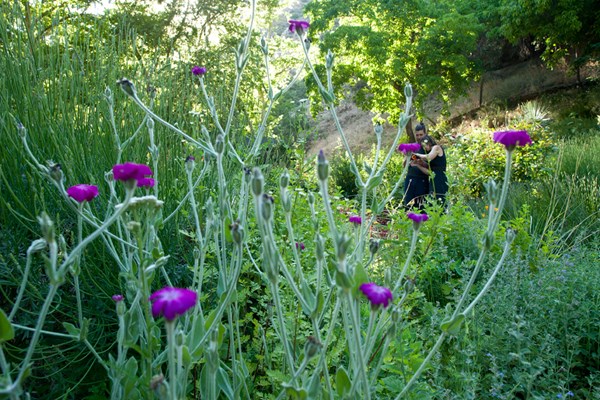 Study Weeks offer a glimpse into residential life at Tassajara and what this way of life can offer each person. Study Weeks are a wonderful opportunity to explore the Dharma under the guidance of a teacher in a small group setting.
In the morning, participants join the residential community for the morning meditation program, breakfast, work practice, and lunch. Afternoons and evenings may include lectures, classes, small groups, opportunities to meet with the teacher, and ample personal time. Dinner is in the guest dining room.
The rate for Study Week is $73.50 per person, per day, for shared guest accommodations. For those traveling with a companion, private rooms may available for two. However, spaces are limited, and private housing may require paying the Standard overnight guest rate; please call Reservations at (888) 743-9362 to register.
---
Upcoming Study Week Events:
There are currently no scheduled Study Week events.