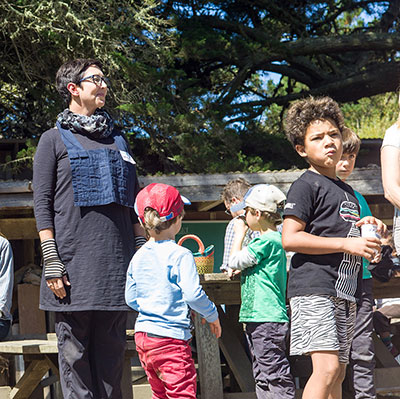 Green Gulch Farm offers two programs for families: once a month the Sunday lecture is geared especially for children, and the program that day includes other activities as well. The Coming of Age program is specifically for youth in 7th or 8th grade and includes opening and closing ceremonies, 2 overnight stays, monthly meetings, study, and discussion. 
A Youth & Family Program Practice Guide is available in the bookstore and includes many ideas for practicing at home as a family.
On the first Sunday of most months, the beginning of the lecture is especially for children. After this short talk, children leave the zendo to participate in their own program.
For 7th and 8th Grade Boys and Girls
Monthly meetings, September to May 
Family Program in the News
Coming of Age in a Secular Era
Tricycle Magazine Article 7/19/2016
In an extract from her new book Grace Without God, journalist Katherine Ozment explores the Coming of Age Program at Green Gulch Farm.