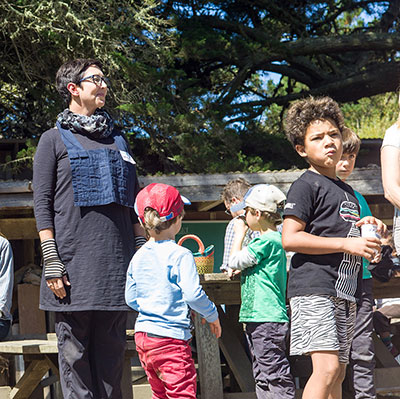 Usually, Green Gulch Farm offers two programs for families: once a month the Sunday lecture is geared especially for children, and the program that day includes other activities as well. The Coming of Age program is specifically for youth in 7th or 8th grade and includes opening and closing ceremonies, 2 overnight stays, monthly meetings, study, and discussion.
Currently, these two programs are on hold, but the Engaged Family Practice Program, September 2020 through June 2021 (see below), has been configured as an online event via Zoom.
In response to the dual pandemics of Covid-19 and systemic racism, the Green Gulch Farm Youth & Family Program is launching an alternative ten-month-long Engaged Family Practice program, focused at the intersection of bodhisattva vows and social, racial, and climate justice.
This program is currently on hold.
For 7th and 8th Grade Boys and Girls
This program is currently on hold.
Family Program in the News
Coming of Age in a Secular Era
Tricycle Magazine Article 7/19/2016
In an extract from her new book Grace Without God, journalist Katherine Ozment explores the Coming of Age Program at Green Gulch Farm.