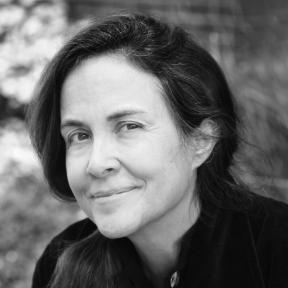 Naomi Shihab Nye describes herself as a "wandering poet." She has spent 33 years traveling the country and the world to lead writing workshops and inspiring students of all ages. Nye was born to a Palestinian father and an American mother and grew up in St. Louis, Jerusalem, and San Antonio. Drawing on her Palestinian–American heritage, the cultural diversity of her home in Texas, and her experiences traveling in Asia, Europe, Canada, Mexico, Central and South America, and the Middle East, Nye uses her writing to attest to our shared humanity.
Naomi Shihab Nye is the author and/or editor of more than 20 volumes. Her books of poetry include Voices in the Air – Poems for Listeners (new); 19 Varieties of Gazelle: Poems of the Middle East; A Maze Me: Poems for Girls; Red Suitcase; Words Under the Words; Fuel; and You & Yours (a best-selling poetry book of 2006). She is also the author of Mint Snowball(paragraphs); Never in a Hurry (essays); Habibi and Going, Going (novels for young readers); and Baby Radar and Sitti's Secrets (picture books). Other works include seven prize-winning poetry anthologies for young readers, including This Same Sky; The Space Between Our Footsteps: Poems & Paintings from the Middle East; and What Have You Lost?. Her newest book of essays is entitled I'll Ask You Three Times, Are You Okay? Tales of Driving and Being Driven (fall 2007). In 2008, a collection of poems for young adults entitled Honeybee was published by Greenwillow Press. Also in 2008, a collection of selected poems entitled Tender Spot was published in the UK by Bloodaxe Books.
Naomi Shihab Nye has been a Lannan Fellow, a Guggenheim Fellow, and a Witter Bynner Fellow (Library of Congress). She has received a Lavan Award from the Academy of American Poets, the Isabella Gardner Poetry Award, the Lee Bennett Hopkins Poetry Award, the Paterson Poetry Prize, four Pushcart Prizes, and numerous honors for her children's literature, including two Jane Addams Children's Book Awards. Her collection 19 Varieties of Gazelle was a finalist for the National Book Award. She is a regular columnist for Organica and poetry editor for The Texas Observer. Her work has been presented on National Public Radio on A Prairie Home Companion and The Writer's Almanac. She has been featured on two PBS poetry specials: "The Language of Life with Bill Moyers" and "The United States of Poetry" and also appeared on NOW with Bill Moyers. She has been visiting writer for full semesters for The Michener Center at the University of Texas at Austin and the University of Hawai'i.