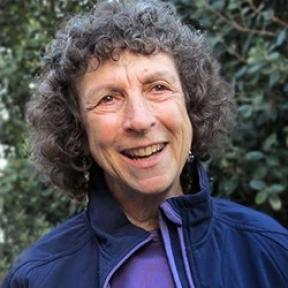 Linda Hess is a translator and scholar of devotional/mystical poetry from North India—especially the 15th-century poet Kabir, who remains a popular and influential figure in India. She taught in the Department of Religious Studies at Stanford University for 21 years, until her retirement in 2017.
Linda began Zen practice in 1974 at San Francisco Zen Center and currently practices at Berkeley Zen Center. She has also practiced with Joko Beck and Diane Rizetto and participated in vipassana retreats in India and the US. She met her husband Kaz Tanahashi at San Francisco Zen Center in 1977 and got married there in 1980.
Among her awards are a Guggenheim Fellowship for a pioneering study of Kabir's living oral traditions, published as a book called Bodies of Song: Kabir Oral Traditions and Performative Worlds in North India (2015). Other publications include Singing Emptiness: Kumar Gandharva Performs the Poetry of Kabir (2009); The Bijak of Kabir (2002); and articles on interpretation and performance of the Ramayana epic.
Linda is also interested in the intersections of religion and politics and the Gandhian legacy of nonviolent political struggle.