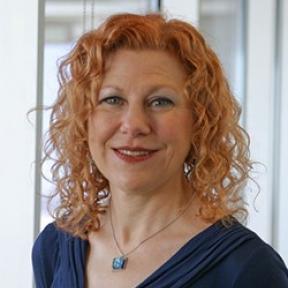 Dharma name: Bun Shin Kaku Do
When I first came to the San Francisco Zen Center in 2002, I immediately knew I had found my spiritual home. I had the great fortune of joining a lay women's sangha, the Wild Geese, which deeply supported my practice for 10 years. I studied with my teacher the late Surei Darlene Cohen and received Jukai (Lay Ordination) in 2010. I continue to practice at the City Center, Green Gulch, and at summer retreats at Tassajara. I approach my practice with curiosity and an open heart, and am deeply grateful to have the guidance and support of this amazing Zen community.
Professionally, I am a professor of Genetics and Biochemistry at the UCSF School of Medicine. I coordinate the medical genetics and genomics curriculum, applying innovative educational modalities. At the national level, I am involved with developing curricular guidelines and resources for both health professions trainees and practicing physicians. I lead Faculty Development educational workshops, am active in several national professional societies, and have authored many peer-reviewed publications.
My Zen practice has had a profound impact on my life, allowing me to work and live more mindfully and compassionately. I am honored to serve on the SFZC board and value the opportunity to help ensure the strength and vitality of San Francisco Zen Center as it continues to provide valuable teachings to a diverse community.