Governance Committee Chair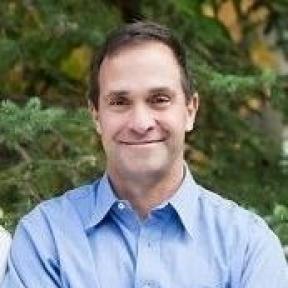 In 2005, after having explored several other Buddhist traditions, I was encouraged to meet with then-Abbot Paul Haller, to see if San Francisco Zen Center might become my spiritual home. My talk with Paul was warm and cordial. He invited me to stay a while and see if the place grew on me. He also asked to see my sitting position when I meditated, and then made some adjustments to my alignment, opening up my chest. Paul's concluding words to me were, "We practice zazen with our hearts open in order to take this stance and spirit into our everyday lives." That teaching stuck with me and I have stuck around.
The Zen Center has added depth and richness to my life and practice, becoming the spiritual home I sought almost ten years ago. As a Board member and Chair of the Board's Governance Committee, I hope to help sustain and pass on this beautiful, ever-changing tradition that Suzuki Roshi brought to the shores of the Bay Area.
I make my living as a business consultant for emerging companies and collective impact initiatives. I have been a marketing executive for start up firms and large software companies. As an openly gay Hispanic man, I have spent of much of my life advocating for human rights, including for the LGBT, women, immigrants, and people of color.