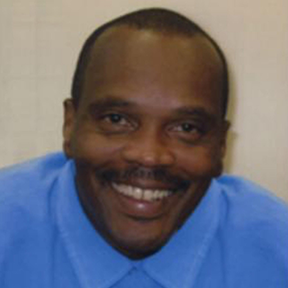 Jarvis Masters is a longtime meditator and Buddhist practitioner. He lives on Death Row at San Quentin Prison, convicted of a crime he did not commit. His case is currently on appeal. He is the author of two books, Finding Freedom and That Bird Has My Wings. David Sheff has written a new biography about Jarvis entitled, Buddhist on Death Row: How One Man Found Light in the Darkest Place, that chronicles Jarvis' life and practice and intimate friendship with Pema Chodron.
His Holiness the Dalai Lama wrote about the biography of Jarvis: "This book shows vividly how, even in the face of the greatest adversity, compassion and a warm-hearted concern for others bring peace and inner strength."
You can learn more about Jarvis at www.freejarvis.org.