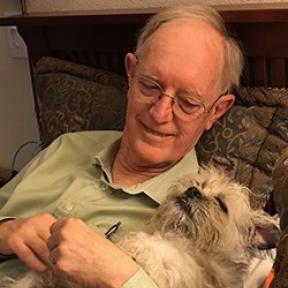 After serving as outside counsel on several legal issues, I served on the San Francisco Zen Center Board for about six years ending in 2012, I believe. However, even after I ceased being a Director, I continued to assist Zen Center with a number of legal issues, principally employment related.
In 2016, Susan O'Connell asked me if I was interested in serving on a Board in formation, which was to be populated by nominees affiliated with SF Zen Center and the Kendal Organization, headquartered in Philadelphia. It was explained to me that the goal was to jointly develop a senior living center in Northern California. The project sounded intriguing; I immediately expressed interest and was, soon thereafter, appointed to the first board of an organization whose title has gone through several iterations but is now officially known (at least to the IRS) as "Kendal at Sonoma, A Zen Inspired Community." In my service on that Board I have become acquainted with the members who were nominated by Kendal and, as I have got to them know them and the Staff at Kendal, I have become increasingly impressed with their knowledge, their organizational skills and, above all, their principles and values. These are good people. I also have become increasingly aware of how important this project is to Zen Center. This importance and the growing relationship between the two organizations reminded me of the how much I had enjoyed my first period of board service and so, when I was asked if I was interested in returning to the SF Zen Center Board, I did not hesitate.
I hope to be able use such talents, knowledge, and experience as I have to help further the goals and principles of Zen Center. I hope and believe that my service on the Board of Kendal at Sonoma will make me a more valuable member of the Zen Center Board, while my increasing immersion in the current issues at Zen Center will, hopefully, make me a more knowledgeable member of the Kendal at Sonoma Board.
I am a recently retired partner in the San Francisco office of the national law firm Foley & Lardner LLP and the former national chair of the firm's Labor and Employment Practice. I grew up in what was then known as Rhodesia (now Zimbabwe), graduated from the University of Cape Town, South Africa (LL.B., B.A.), and practiced as an attorney in the High Court of Rhodesia (Zimbabwe), before immigrating to the United States. I am married and my wife and I have four daughters and, to date, five grandchildren. We have lived in San Francisco since 1977.
I thank San Francisco Zen Center for inviting me back and I am grateful for the opportunity to serve two such principled and dynamic organizations.