Finance Committee Chair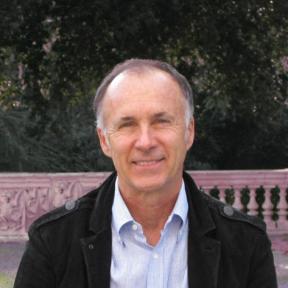 George Kellar has more than three decades of executive-level leadership experience and has been a member of San Francisco Zen Center since the mid-Seventies. He previously served six years as a Board member, and, as Chairman of the Board, championed the approval and launch of our Capital Campaign. He has many, many years of active involvement with Zen Center, including the finance, vision/strategic planning, fundraising/development and healthcare task force committees. He also regularly attends Spring Work Period at Tassajara.

As the Executive Director at Zen Hospice Project, George is responsible for directing Zen Hospice Project's pioneering integration of social and clinical caregiving services grounded in spirituality and humanity. He also leads all operations across the nonprofit organization.
    
George serves on the Advisory Board of Rock the Earth, a national nonprofit environmental organization committed to protecting natural resources through partnerships within the music industry and the environmental community.