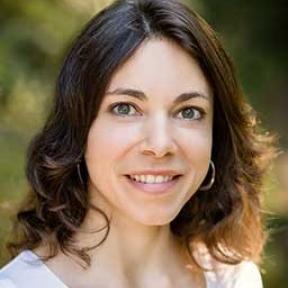 Djuna Mascall, E.R.Y.T. 500, is a rare teacher who illuminates the interconnectedness of the body, mind, and heart.
She gracefully integrates her extensive knowledge of anatomy, alignment, and the wisdom of yoga and the Dharma. She is a student and teacher at Spirit Rock and currently teaches their Dharma and Yoga Teacher Training.
Djuna is faculty for Prajna Yoga and her teaching is a reflection of thousands of hours spent studying within this lineage. Her offerings are rooted in mindfulness and the traditions of yoga and the Buddha Dharma.
She combines meditative practice and wisdom study with the power of asana training. The investigation of yoga postures and movement is designed to cultivate sensitivity and vitality, while supporting the body's capacity to heal. The poses are approached as vehicles of insight, inviting us to wake up through depth of knowledge and practice.
Djuna offers workshops and teacher trainings internationally, and annual retreats at Green Gulch and Tassajara. She is also a certified yoga therapist in private practice. Djuna graced the cover of Yoga Journal in October, 2012 and was featured the same year in their August issue.
Djuna's teaching is inspired by her connection to nature and the sea; she sailed across the Pacific in a small engine-less sailboat and is the first woman on record to circumnavigate the Kenai Peninsula in Alaska by kayak. She currently lives on Orcas Island, WA and teaches weekly classes at Orcas Mandala Yoga Studio.
Learn more through Djuna's website, djunayoga.com