Dorms are large rooms with 3 beds in a shared bathroom configuration. They are intended to give single travelers the opportunity to experience Tassajara and make new friends. Each bed is sold separately, and the cabin cannot be reserved for groups traveling together. Dorm spaces are always made available during retreats.
Women's Dorm
Cabins 7 & 8 are two large rooms joined by a bathroom. There are three single beds in each room.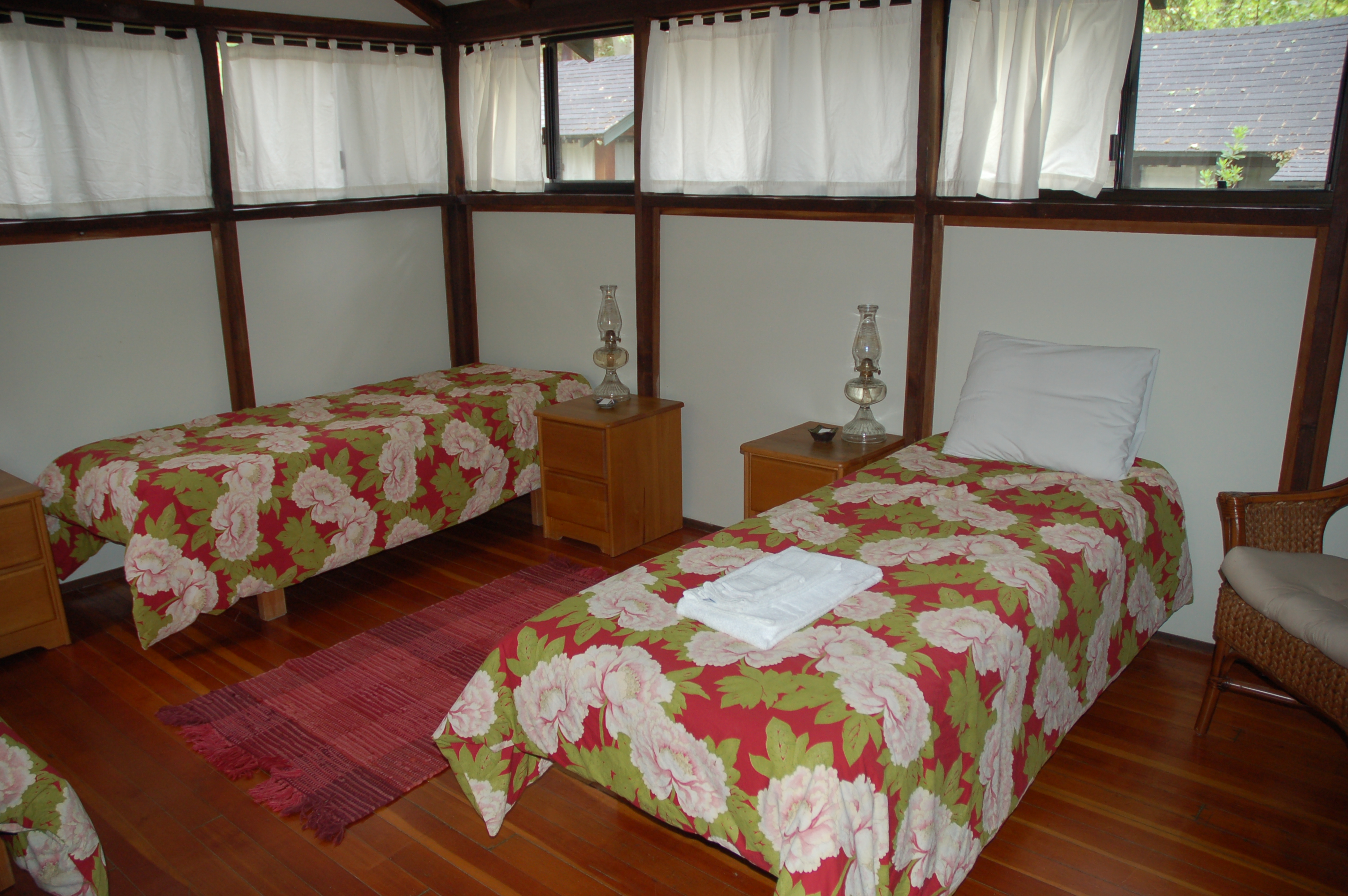 Men's Dorm
Courtyard 3 & 4, with three single beds, serve as the men's dorms. There is a detached two-stall lavatory for this accommodation.