Built around the turn of the century and renovated in 1989, the Stone Rooms have thick stone walls, wood stoves, and decks on the creek. These rooms are especially cool in the summer. All the Stone Rooms are suitable for parties with children. Stone Rooms can accommodate an additional guest by adding a folding foam mattress (shikibuton) on the floor.
Stone 1 is the largest of the Stone Rooms. The beds can be arranged as three single beds or as one king bed and one single bed.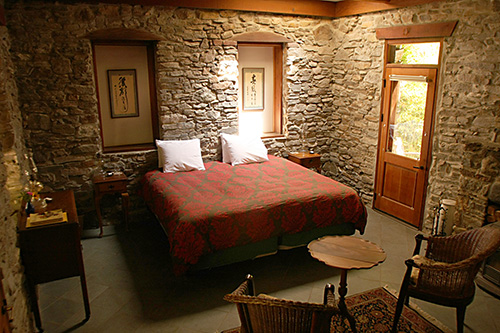 Stone 2 and Stone 3 each have one queen bed.
The Stone Suite is comprised of two rooms (Stone 4A and Stone 4B) joined by a bathroom and has a minimum occupancy of four people. Stone 4A has one queen bed, one single bed, and one trundle bed. Stone 4B can be arranged as two single beds or one king bed. The private creek-side deck has a table and chairs. This accommodation must be rented as a suite of both rooms.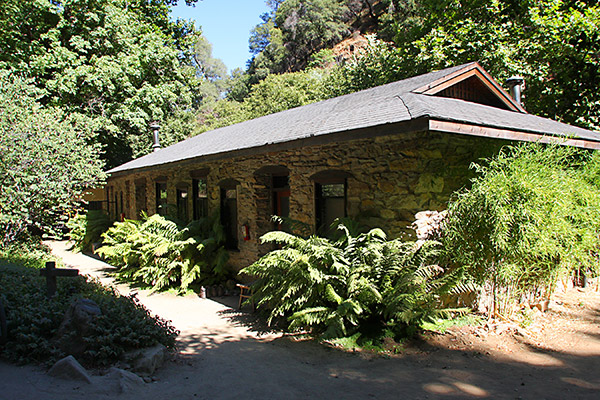 Videos of the Accomodations
Tassajara Stone 1:
Tassajara Stone 2:
Tassajara Stone 3:
Tassajara Stone Suite: