Summer 2024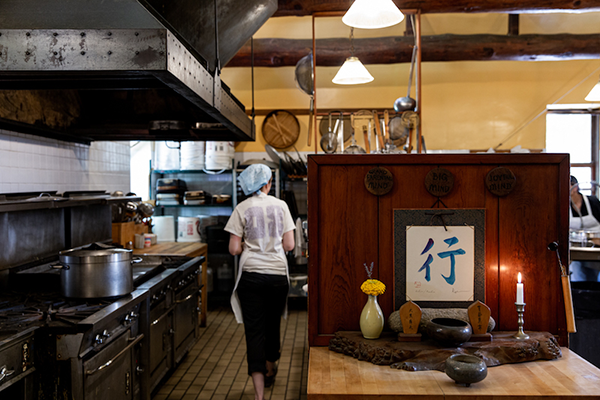 Tassajara Zen Mountain Center
Summer 2024 Work Practice

Join us for one to six months of work practice as a Tassajara Summer Student.
Tassajara welcomes new and returning students. New students are strongly encouraged to first experience a guest student stay or apprenticeship at Green Gulch Farm (City Center will not be offering residential programs during the renovations in 2024). New students may also come directly to Tassajara with a recommendation from their teacher or from someone who knows the student and Tassajara work practice well. Please include contacts for your reference with your application.
See our Live the Temple Life page for links to program descriptions and applications for Green Gulch Farm programs.
Participation in Summer Work Practice earns practice period credits. Six months (April – September) Summer Work Practice earns two practice period credits and three months (any consecutive three months between April and September) Summer Work Practice earns one practice period credit. These practice period credits do not expire.
Please fill out the Tassajara Summer Student Application. Contact zmcdirector@sfzc.org if you have any questions.
Summer students work and practice alongside retreatants and members of visiting sanghas who come to Tassajara for our Sangha Week program. Summer students participate in work practice 35 hours per week with regular days off.
Summer Student Schedule 2024
5:30 wake up bell
6:00 zazen
7:00 morning service
7:30 breakfast
8:30 morning work circle
12:00 lunch
1:00 afternoon work circle
4:30 end of work / silent bath time
5:50 evening service
6:00 dinner
8:00 zazen
8:40 refuges