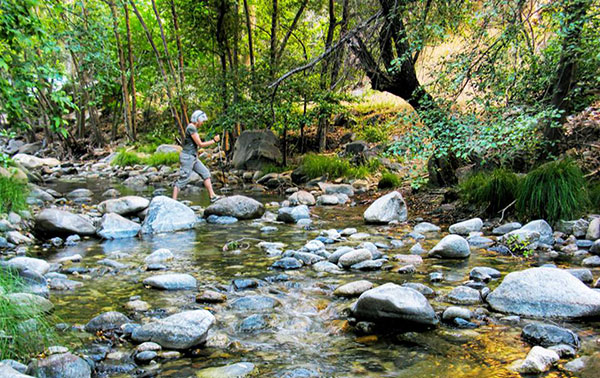 2022 Guest Season Day Visits: Thursday, April 28 – Sunday, September 11
Although Tassajara is closed to the public from September through April, it is possible to come to Tassajara just for the day during our Summer Guest Season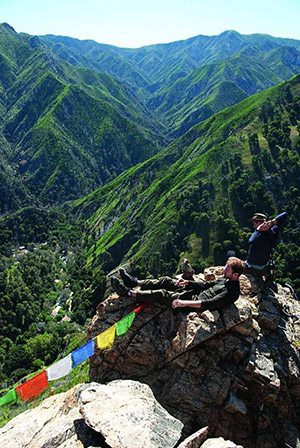 Between the hours of 9am and 9pm, Day Guests are welcome to enjoy Tassajara and its accompanying amenities. These include the hot springs and Japanese-style bath house, meditation in the zendo, access to wonderful trails, scenic creek-side adventures, and the open embrace of the Ventana wilderness. A delicious, gourmet vegetarian lunch is also offered in the beautiful dining room overlooking the creek.
Fees
The Day Use rate is $35 for adults and $15 for children, and does not include meals. The only available meal for purchase is lunch in the dining room and is available by reservation only.
Lunch is served at 12:30pm, and is $17.50 for adults and $13.50 for children. Day use visitors should pack food and snacks as there is no other food available for purchase. Be mindful of our wildlife by using secure containers that are easy to carry but difficult for critters to carry off or penetrate.
Policies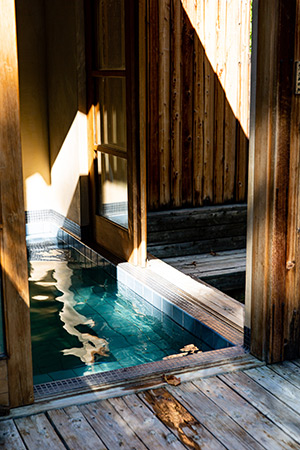 The bath house is available to day use visitors; please bring towels. Finally, please "leave no trace" within Tassajara and refrain from leaving any debris on the trails.
Pets are not allowed in the Ventana Wilderness, and this includes all of Tassajara, nearby trails, and the adjacent parking lot. Service animals are welcome, but Tassajara reserve the right to request their removal if there is any danger to them, guests, or wildlife.
Due to Covid, the remote location and popular destination, reservations are required for day guests. Please call no more than two weeks in advance to make a day visit reservation.  Day Guests are required to follow all Tassajara Covid protocols.  
Tassajara is located approximately two hours by car southeast of Carmel, California, in the Ventana Wilderness Area. The only vehicle access to Tassajara is via a 14-mile dirt road—a winding, mountain road that takes an hour to drive and cannot be safely navigated by all cars, especially some with automatic transmissions.