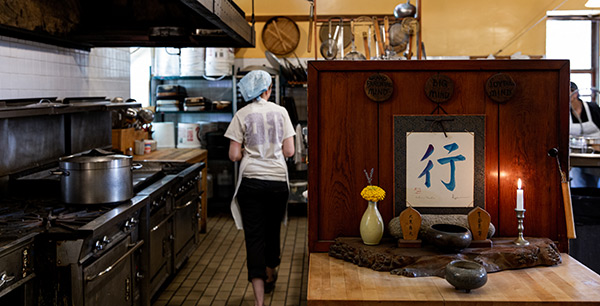 Tassajara wishes to make Zen community life available to all who are interested at any level or length of time. There are several ways to explore work and practice at Tassajara.
Spend a week or more participating as a student at Tassajara during the summer guest season for a taste of residential community life
The months of April and September are times of transition between the summer guest season and the spring and fall practice periods, with a more relaxed meditation schedule. Volunteers are invited to help with a variety of maintenance projects at Tassajara.
These opportunities enable students to earn Practice Period credits to be used at one of San Francisco Zen Center's three locations.