Date / Time
Jul 17, 2022 / 4:00pm - Jul 21, 2022 / 12:00pm
Event Type
Workshops and Retreats
Description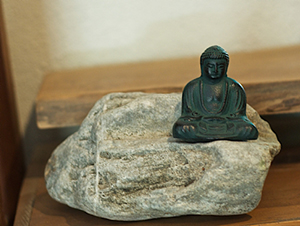 New and seasoned writers welcome to attend.
Discover how writing practice, meditation, and deep listening from a supportive community can unleash your most powerful, compelling stories.
Many of us hold a deep dream of wanting to write so we can understand ourselves more deeply and so we can be seen. We sense stories living inside us that need to be told, but we haven't created the time, space, or circumstances to do so. This healing, transformative workshop will give you that time. We'll utilize writing practice, developed by Natalie Goldberg, to create a vibrant, compassionate writing community. Alternating periods of writing with meditation, we will deeply listen to each other from a place of focused attention and unconditional acceptance.
Fee Information
Retreat fee: $361 ($306/Member)
Please note that the retreat fee does not include accommodations. Retreats begin late afternoon on the indicated start date and end in the morning on the indicated end date. Visit the Rooms & Rates section and determine your preferred accommodations before making your reservations request online.